Most Popular Anderson Tuftex Carpet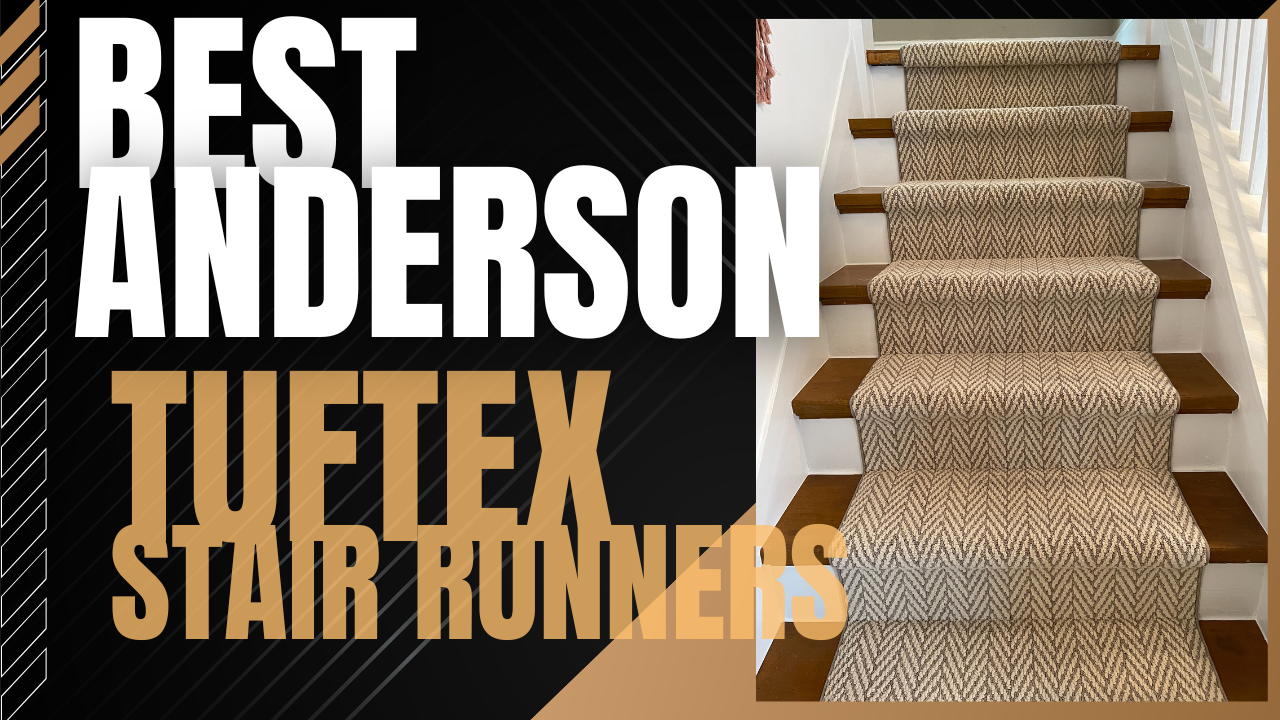 Anderson Tuftex Carpet
Is a high-end carpet brand made of luxury carpets that offer a well intention and crafted wide variety craft products designed out of styles, patterns, color options unique to carpet brands, patterns, and designs of carpet brands. Their carpets are made of high-quality materials, such as wool and nylon, wool which provide exceptional durability, stain resistance, and softness.
One of the unique features of Anderson Tuftex Carpet is their commitment to sustainability. They use environmentally friendly materials and manufacturing processes to minimize their impact on the environment. The Tuftex carpeting, brand name also emphasizes the importance of supporting local communities and the Tuftex carpeting, brand has implemented various initiatives to give back to the communities where they operate.

Anderson Tuftex Carpet
Offers customers an extensive range of carpet styles, to suit any style of home decor, from classic and traditional carpet styles to modern and contemporary styles. Their carpets come in solid or patterned designs in several collections and styles, including florals, geometric shapes, and abstract designs. Additionally, they offer a variety of textures, such as plush, frieze, or Berber, to enhance the overall look style and feel of the carpet.
Another impressive aspect of Anderson Tuftex Carpet is their exceptional customer service. They offer customers a lifetime warranty on their all tuftex carpet products, and their team is readily available to assist customers with the first ever tuftex carpet installation and any questions, concerns, or issues.
Anderson Tuftex Carpet
(Shaw Carpet) represents a premium brand in the world of luxury carpets. The whole carpet brand combines timeless design principles, high-quality materials, bold designs, sustainability, and exceptional customer service to offer homeowners a range of stylish, durable and comfortable carpet options and various carpet styles that customers say can help to elevate their home decor and style to another level.
Most Popular Anderson Tuftex Carpets & Stair Runners
Anderson Tuftex Carpet Plaza Taupe
If you're looking to add some timeless natural beauty and luxury to your home, there's no better way than to enhance it with Anderson Tuftex Plaza Taupe.
This gorgeous flooring installation style option is sure to leave a lasting impression on all who enter your house - whether it's visitors, family members, or special guests!
Not only is this flooring incredibly stylish and elegant but it also offers long-lasting durability that can handle the bustle of daily life in any busy household managed by moms like you.
You'll never have to worry about scratches best carpet, flooring, or scuffs on carpet tiles as this resilient nylon carpet fiber stands up well against foot traffic and pet hair alike so you get the perfect blend of aesthetic appeal combined with quality and strength.
Keep reading for more information on why Anderson Tuftex Plaza Taupe might be the perfect choice for YOU!
Anderson Tuftex Quality
When you buy Anderson & Tuftex carpets, you are making an investment in quality – both in the dependable craftsmanship that comes with every product and the lasting beauty that adds value to your home.
With hundreds of colors, carpet brands, styles,, and textures to choose from, Anderson & Tuftex carpet, has been a trusted source for homeowners around the world who demand the very best in flooring solutions.
Whether it's plush carpets or elegant hardwood floors; modern vinyl planking or timeless laminate flooring, trust Anderson & Tuftex carpet, to provide the best quality of products while keeping within budget.
If you Are Looking for more information or to purchase this exact Stair runner here is the link to it (Herringbone)
Anderson Tuftex Carpet is made of Anso Nylon
Anderson Tuftex Anso Nylon is a top-tier herringbone carpeting product that is made from high-quality materials. Specifically designed with intention , the name Tuftex carpeting is constructed from Anso Nylon fiber, a premium brand of synthetic fiber that is widely recognized for its durability, strength, and luxurious texture.
Anso Nylon fiber is nylon fiber made from specially designed nylon fibers that undergo a rigorous manufacturing process to ensure the nylon fiber has superior quality and performance.
The nylon fibers are engineered to resist wear and tear, moisture, and staining, making Anderson Tuftex Anso Nylon an ideal choice for high-traffic areas and homes with active families.
One of the key features of Anso Nylon is its exceptional softness and plushness. The fibers are treated with a special finishing process that gives them a luxurious feel underfoot, while also enhancing their natural resilience and durability.
Anderson Tuftex Anso Nylon is durable and also eco-friendly and sustainable fiber, as it its fiber of nylon is manufactured using a proprietary blend of recycled materials. This makes it an affordable and the fiber an excellent choice for homeowners who are committed to minimizing their impact on the environment.
In addition to its exceptional performance and sustainable manufacturing process, Anderson Tuftex Anso Nylon is available in a wide range large selection of styles colors and patterns to suit any style or design aesthetic.
From subtle neutrals styles to bold, colorful pattern styles, there is a one nylon style to match any taste, style, texture, style or decorating scheme.
Overall, Anderson Tuftex Anso Nylon is a top-quality herringbone carpeting, floor, a product that offers exceptional durability, comfort, and style. Its use of high-quality materials and sustainable manufacturing practices make it a smart, affordable and responsible, flooring, brand of choice for any homeowner.
Anderson Tuftex Herringbone Pattern Carpet is a highly sought-after flooring solution that has gained immense popularity among homeowners, interior designers and architects alike.
Herringbone pattern carpets feature a distinctive zigzag pattern that flows seamlessly, adding a touch of elegance style and sophistication to any space.
Anderson & Tuftex carpets are a top carpet brand, renowned for its high quality and luxurious carpets, and their Herringbone Pattern Carpet is no exception.
The carpet is crafted using top-grade materials, custom dyed fibers that offers superior durability, comfort, and aesthetic appeal.
The unique herringbone design of the brand of best carpet brands is created by weaving rows of short, slanted yarns together, resulting in unique patterns and in a stunning visual effect with a timeless appeal.
In addition to its stunning aesthetic appeal, Anderson Tuftex Herringbone Pattern Carpet is highly functional, durable and practical floor throughout.
It can withstand heavy square foot of floor traffic, making it an ideal choice best carpet for high square foot floor-traffic areas such as hallways, living rooms, and entryways. Moreover, it is carpet is highly stain-resistant carpet, which means that it can withstand spills and stains.
The Anderson Tuftex Herringbone Pattern Carpet
is available in a variety of colors, textures, and thicknesses. This allows homeowners and designers to choose the perfect home style that matches their tastes and preferences.
The new carpet, is also eco-friendly and sustainable, making it an ideal flooring choice for homeowners who are mindful of their environmental impact. Produced with natural fibers and dyes, Anderson Tuftex Herringbone Pattern Carpet is a sustainable flooring solution that can enhance the value of your property while positively impacting the environment.
How well Does Anderson Tuftex Anso Nylon Carpet Wear?
Anderson Tuftex Anso Nylon Carpet is one of the most well-known and respected carpet brands in the world. The company has been producing high-quality residential and commercial carpets for over 60 years, and its carpet products are well-known for their durability, beauty, and longevity.
One of the many things that set Anderson Tuftex Anso Nylon Carpet apart from its competitors is its incredible resistance to wear and tear.
This means that even after years of heavy foot traffic, the tuftex carpet will maintain its original appearance and texture. Thanks to its advanced construction and the use of high-quality nylon fibers, it is particularly resistant to stains, fading, and damage from pets and other animals.
Another reason why Anderson Tuftex Anso Nylon Carpet is so popular and well-regarded is the fact that it is extremely easy to clean and maintain. Unlike other carpets that require periodic deep cleaning, this carpet can be simply vacuumed or swept regularly to keep it looking as good as new.
Additionally, the tuftex carpet's natural resistance to stains and spills means that it can be easily cleaned with normal household cleaning agents, making it an ideal choice for busy households and businesses.
Finally, it is worth noting that Anderson Tuftex Anso Nylon Carpet is available in a wide variety of styles, colors, and patterns, meaning that it can be customized to fit any decor or interior design scheme. Whether you are looking for a plush, luxurious carpet for your bedroom, or a durable, low-maintenance option for your home office, Anderson Tuftex Anso Nylon Carpet has a solution that will meet your needs and exceed your expectations.
In conclusion, Anderson Tuftex Anso Nylon Carpet is a high-performance, low-maintenance, and versatile carpet that is ideal for homes and businesses of all types. With its advanced construction, incredible durability, and wide range of colors and styles, it is no wonder why this carpet is considered one of the best on the market today. If you are in the market for a new carpet, Anderson Tuftex Anso Nylon should be at the top of your list.
Hey, What's Going On I'm Keith Shannon from DirectCarpet.com a top flooring and covering retailer and I'm Crazy About Stair Runners.
Today I'm sharing Some of My Favorite Anderson Tuftex Carpets & Stair Runners This Year so Far in 2023
Know Before I Get into this Short But Sweet Rant about Anderson Tuftex Carpet & Stair Runners I am Not Paid or Endorsed By Anderson Tuftex or Shaw carpet
We do make these sell them and install them so we are very aware of sell craftsmanship of products designed how durable they are as far as material goes and the installation techniques involved with that being said on with the show!
TOP FAVE BEST SELLER THIS YEAR IS ANDERSON TUFTEX SILVERADO HERRINGBONE STAIR RUNNER
Anderson Tuftex Silverado Herringbone Stair Runners are quite the rage this year!
It Seems we are Installing or Selling this Color Stair Runner Multiple times per week and there is no slowing down, with the built in carpet stain protection and-in carpet stain protection, this carpet is durable and great for pet owners.
Hard to Tell in a Picture Sometimes, but this Stair runner color is Beige and Silver and in a Herringbone pattern Design.
I personally Love the Silver and Beige tuftex carpet and as recently as this week A fantastic DIYer Named Kailey in San Diego, California Purchased this Exact Carpet with 2 Stair Runner Landings, Well Why don't I just show you
Doesn't This Look Fabulous, Didn't Kailey Do an Amazing Job Installing this Stair Runner? full marks Kailey
They Had Just Recently Restained their Stairs and Kailey Found Us Online and Wanted the Anderson Tuftex Silverado and all I Can say is Wow!
Here's another Shot
This Picture is what Anderson Tuftex Silverado Looks Like on a Stair Landing with a 90 degree Left Turn
And Look at this Shot! Amazing, What a Nice Job Kailey Did, I am So Proud and Just Look at this Carpet, It's to Die For! One of My Faves Anderson Tuftex Silverado Stair Runner & Stair Runner Landings with a Herringbone Pattern!
Here is a Great Video to Show you How Anderson Tuftex Can Be Installed  
What do you think? Do you Like Anderson Tuftex Silverado Stair Runners? 
, I'm Keith Shannon from DirectCarpet.com and I am always here to help!
---
1 comment
---
---